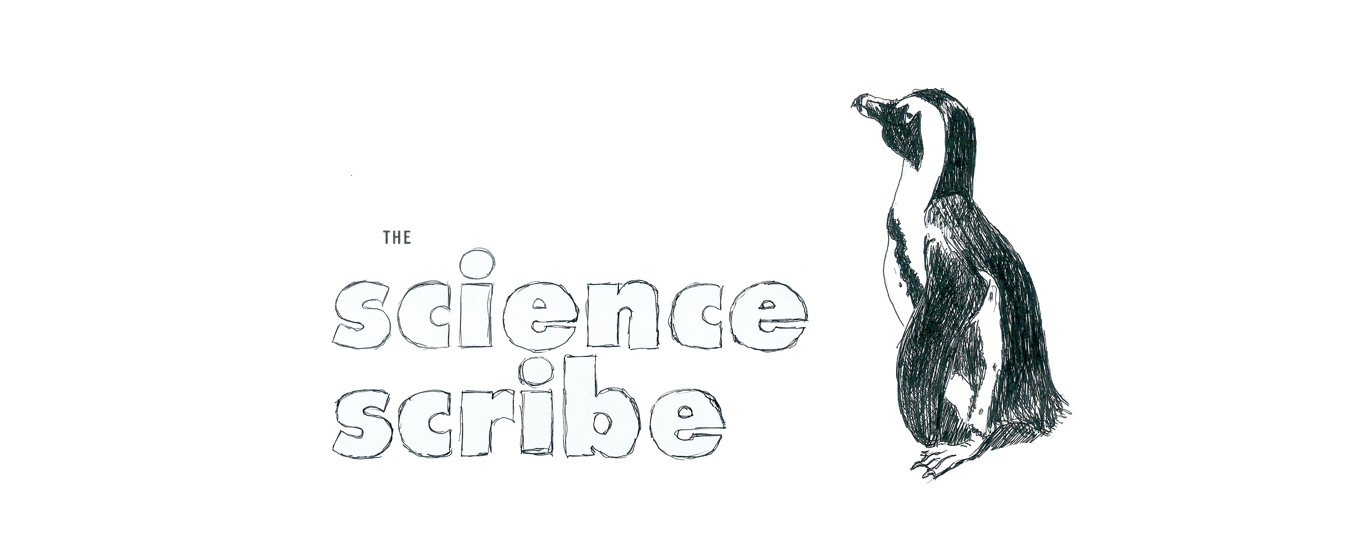 Science writer. Author. Trainer. Public speaker
About the author
Science writer Leonie Joubert is an award-winning South African author who uses different ways of storytelling to grapple with many of today's tough issues as we try to find ways to live together on a tightly packed planet: climate and environmental change, energy policy, cities as development hubs, why today's food system leaves many of us hungry, heavy, and sick (the hunger-obesity poverty-paradox). More recently, her work delves into the realm of public mental health.
She has spent the better part of 20 years exploring these topics through books, journalism, communication support to academics and civil society organisations, non-fiction creative writing, and podcasting.
She's now turning her pen towards two new journalistic 'beats': the likely decline in mental health as communities face the existential threat of societal breakdown and climate-capitalism collapse, including how psilocybin-assisted therapy can help with this; and 'solutions' journalism, because she's tired of spending her days doing what feels like a doomsday audit as the climate emergency unfolds over the course of her lifetime. Read her new full 'Deep Adaptation' raison d'etre here.
She was the 2007 Ruth First Fellow; was listed in the Mail & Guardian's 200 Young South Africans You Must Take to Lunch (2008); was twice given an honorary mention in the Sunday Times Alan Paton Nonfiction Awards (2007 and 2010); was named the 2009 SAB Environmental Journalist of the Year (print/internet category); and was shortlisted for the 2016 City Press Tafelberg Nonfiction Award.
She also had two or three accidental podium finishes in trail running races, but only because the field in her age category was a bit thin. Still, it was rather thrilling.
Author bona-fides
Here's a sneak-peek at her career.
Content specialist
While she describes herself broadly as a science writer, over the years Leonie has specialised in content relating to climate and environmental change, biological diversity, natural history, agriculture, food security, energy policy issues, invasive alien species, urban development, food systems, and, most recently, public mental health.
Science communication training
Leonie works extensively in the field of science communications training, giving support to journalists, academics, scientists, and civil society organisations in how to use storytelling and journalistic technique to communicate complex science accessibly, but with depth.
The training involves designing, organising, and facilitating training workshops, and doing one-on-one writing mentoring.
Public speaking
Regular speaking engagements on topics including climate change, food security, narrative journalism and storytelling methods, at various events locally and abroad.
Style specialist
Leonie uses different styles of storytelling to grapple with her subject matter, including long-form narrative writing, feature style articles, columns and opinion pieces, hard news, analysis, books, television scripts, and podcasting.
Popularising technical research
Leonie regularly works with researchers, academics, and organisations to transform technical scientific findings and reports into material that is more accessible to a non-specialist audience, using journalistic techniques and storytelling.
She may write the material herself, or work in collaboration with the researchers involved.
Content editing & editorial support
She also assists with content editing on documents that are scientifically technical, but nevertheless target specialist readers such as technocrats or other researchers.
at a glance
Recent wordsmithery
Leonie prefers to call herself a science writer, rather than a journalist, because there's a definite activism slant to her writing which breaks many of the (admittedly rubbery) rules of 'objectivity' in journalism. Many of the subject matters she touches on call for more complex explanations than mere he-said-she-said fact finding. She works mostly in long-form writing and book format, but her shorter work has been published widely in the South African press, and sometimes abroad.
Leonie's most recent book, Tomatoes & Taxi Ranks, is a collaboration with researchers at the Consuming Urban Poverty team, based at the University of Cape Town's African Centre for Cities.
Her current book project is The Psychonauts, a serialised audio-book which she's releasing chapter by chapter on a podcast platform. It's a self-funded experimentation in amateur broadcasting, which is allowing her to learn the basics of podcasting so that she can adapt her long-form storytelling to an audio format.
There's a complete list of her books, and a selection of her journalism, collaborations, and other editing and training initiatives, on the Wordsmithery page.
Books

Collaborations

Special projects

Journalism

Podcasting

Journals & grey literature

Policy

Script writing
when she's not at her desk
The accidental runner
Like many of the people from the Eastern Cape, Leonie is an economic migrant into Cape Town. But after nearly two decades, feels like she's earned her citizenship in the mother city. Her relationship with the South Easter and the scruffy-looking fynbos was acrimonious at first, after years of the misty grasslands and Tolkienesque forests of Hogsback where her family has lived for nearly four decades. But writing about how this extraordinary landscape came to be eventually softened the harder edges of it for her. Now, she can't imagine living anywhere else.
Leonie burns off nervous energy pounding her way up the peninsula's beautiful mountains, although the views never allow one to forget the disparities in this historic, unequal, and diverse cityscape.
the doodles on this site
The backstory
Every now and then, life gives you a chance to discover what you're not good at. It can come as something of a blow to your ego, but the gift of it is that frees you up to figure out what you might actually be good at.
In April 2003, Leonie found herself doing just that, tucked away in a research ship that was powering south towards Marion Island in the sub-Antarctic. She was with a team of scientists that was heading off to study the remote volcanic mound to see how rising global temperatures are changing life in this remote place. She had no idea what lay in store for her. All she was sure of, was that she was no good at 'lifestyle journalism', having recently and rather abruptly departed her first and last job in full-time employment.
She left on that journey with a blank notebook, a few black felt-tipped pens, and a hunger for something, although she didn't quite know what...
... she returned six weeks later with a journal packed with hand-scribbled notes and drawings, and a head bursting with ideas. What followed was her first book Scorched: South Africa's Changing Climate. That's where her career as a freelance science writer began, on the deck of SA Agulhas, and she hasn't been able to take a 9-to-5 job ever since.
The illustrations and journaled scrawls in that notebook have been tucked away in her archives for 16 years. It somehow seemed fitting to publish some of them here.
Why the African penguins in a sub-antarctic journal?
The eagle-eyed birders amongst you will notice that some of these doodles are of African penguins, which you don't find on Marion Island. There's a backstory to how they got into this particular journal, but that's for another day.
the loneliness of the long-distance writer
Ten years after that fateful Marion trip, Leonie made one more of those useful 'what you're not good at' discoveries, which turned out to be another chance to try something new. That's when she discovered running (and a whole lot more, to boot) which, it turns out, is a lot like writing.
In the process, she also found some truth in what Hemingway said: that writing is, at best, a lonely life. As is travelling. And running. But it's the best kind of loneliness, because it allows you to find yourself.
A decade after that trip, Leonie had a chance to reflect on how much has changed since she pulled on her foul-weather gear and the steel-toed Wellington boots, and went striding out across the boggy surfaces of the sub-Antarctic tundra to learn about climate change, life in the sub-Antarctic, and ultimately herself: Escape to a lonely island (Getaway magazine, 2014).